At the beginning of the year I made a Vision Board for 2020 and one section of it was "visiting gardens". Until now I haven't visited many gardens (and of course we are all dealing with Covid19 for the last couple of weeks/months) in Holland so I thought it would be nice to make a list to have that ready.
It seems like many gardens are opening their doors on the 1st of June and some have opened already. Either way, I thought I would share a list to inspire others and maybe you can share your list. I would love to hear from you what gardens in the Netherlands you would like to visit and what do you recommend. Okay so here we go!
1. Kasteeltuinen Arcen – Castle gardens Arcen
At the beginning of the year I met two ladies who worked at the Kasteeltuinen Arcen. I had heard from the Castle or seen an add I think but after talking to them and seeing the brochure I had to put it on my go-to list. They said walking in the gardens feels very relaxing, like you are on a vacation. It would be nice to visit it in the spring or summer and in the fall to see the different gardens at their peak. I would love to see the Rhododendrons (visit from May to June), the Rose gardens, the Japanese Maple trees in the fall, and the themed gardens (Italian and Kitchen Garden). In July and August each adult can bring a child for free. Keep the rates in mind as children pay (8,25) and adults 16,50. In our family of 6 that would be around 60 euros just for the entrance fee.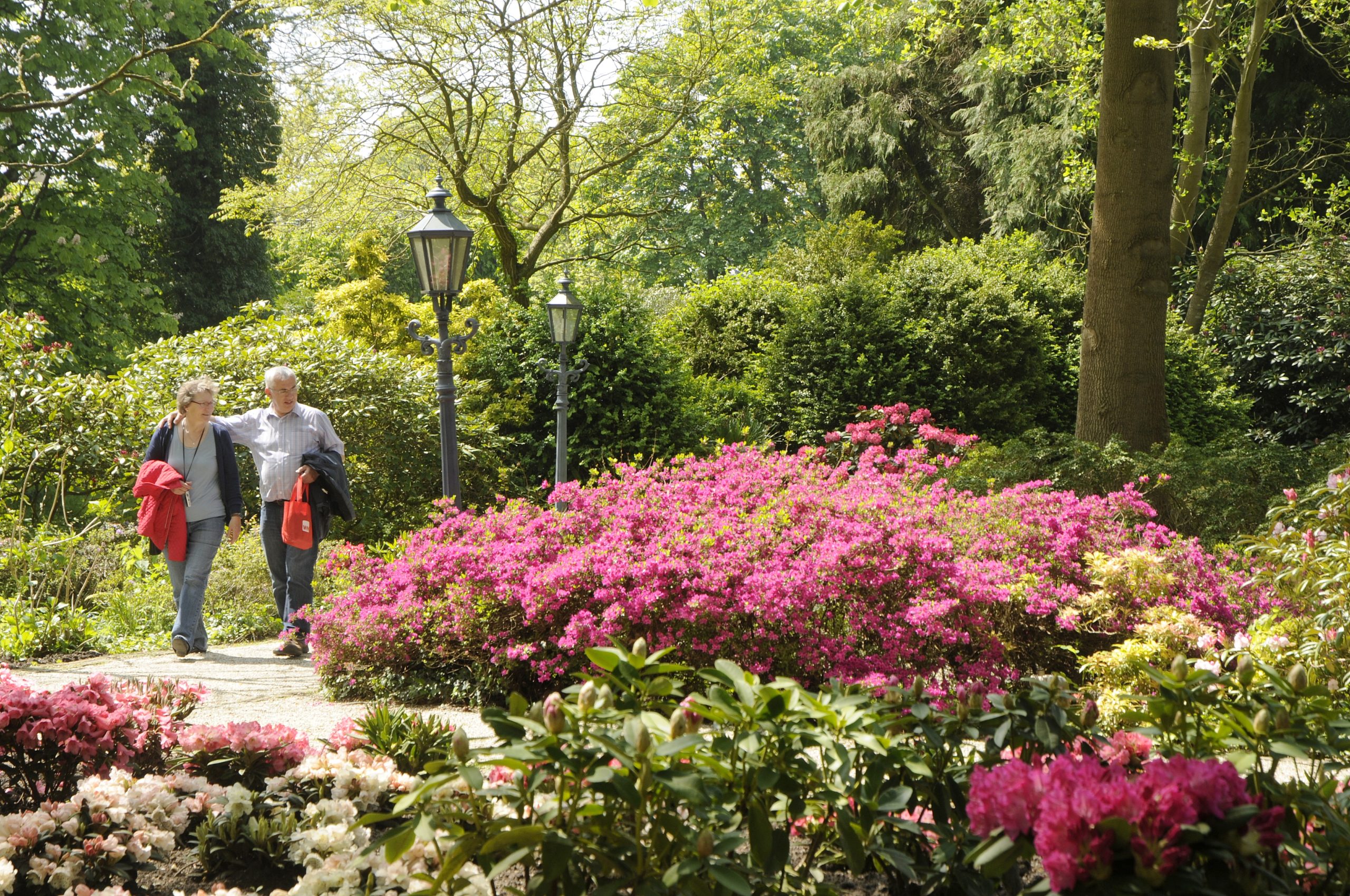 2. De Vlinderhof – The Butterfly Court
By accident I discovered that Piet Oudolf designed a public garden in Utrecht, in the Maximapark. Check out the website to find more information (really cool story about how the garden came to be).
I also discovered the following gardens Piet Oudolf designed in the Netherlands: Museum Voorlinden in Wassenaar, Museum Singer in Laren, and Rivieroever de Maas, Leuvehoofd in Rotterdam)
3. De Tuinen van Appeltern– The Gardens of Appeltern
Their vision is to be the garden inspiration park where people can go to, to be inspired and informed about everything concerning gardens. They want to inspire and inform people about the blessings of a garden through example gardens. I can't wait to go and actually see the example gardens and be inspired. They also have a lot of play areas for children (although now with Covid19 you want to be practicing social distancing of course). This garden is actually open right now, but of course following protocol. The entrance prices for families are very good. Adults pay euros 14,- and children until 12 years can enter for free. These prices are very reasonable for families.
I was trying to remember where I read about this garden, but I don't remember it anymore. It might have been in one of the Garden Tours Magazines that I have received. Their website says they have 4000m2 with a large assortment of perennials and Dahlias. They don't seem to have a gallery but I would love to do that for them! They are re-opening on the 1st of June, and from Thursdays to Sundays.
5. De Zeeuwse Rozentuin – Rose Nursery
This Rose Nursery has a large variety of roses and clematises and is unique in the Netherlands. I would love to spend some hours walking there and smelling the flowers and maybe buy one for our small garden.
I hope you have enjoyed learning about these 5 gardens. In the next blog post I will share the other 5. Did you know these gardens already? I am very anxious to learn and visit more garden in the Netherlands so please share your knowledge here if you know of special gems. Wishing you all a healthy summer and a peaceful and joyful time. Make sweet memories and get out there in nature.

Blessings, Samantha